130
€
/м.куб. FCA
130
-
155
€
/м.куб. оптом
Стрильчук С.Ф., ФЛП,

UA
Кралево, RS
Ukraine. Our company is ready to offer products applicable in construction, agriculture and other markets. Namely: round wood (pins, logs, bars ) made of pine. We manufacture products with the
В радиусе 130 км от Кралево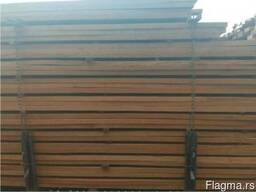 13 500
€
/шт EXW
12 500
-
13 000
€
/шт оптом
Термообработка, ООО,

UA

,

122 км
Белград, RS
Wood thermal treatment is accomplished in constant steam saturated environment without oxygen under high temperatures that are changed and kept for a certain time (170 - 220°С) without any chemical
Krone impulse, ООО,

UA

,

122 км
Белград, RS
We have in stock Wood pellets (light, 6 and 8 mm) from coniferous species, EN plus A1, in large volumes. Delivery to any place in Europe by automobile transport. Please contact us for further details
Сибэксполес, ООО,

BY

,

122 км
Белград, RS
Sibexpoles LLC is the official Belarusian dealer and direct supplier of products from Siberian larch (Lesosibirsk, Russia). We produce a wide range of linear products and sawn timber from
100
-
220
€
/м.куб. оптом
FCA
Варавко Н.А., ИП,

BY

,

122 км
Белград, RS
Пиломатериалы: Хвойных пород (сосна, ель), Твердолиственных пород, Березовых и мягколиственных пород, Обрезной, необрезной материал. Сушка пиломатериалов. Carving wood: Conifers (pine,
Imex-wood, ООО,

UA

,

122 км
Белград, RS
Machine Rounded poles pine( Ukraine)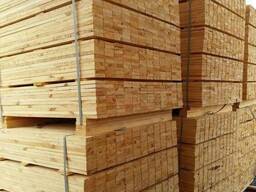 Акустик Проект Групп, ЧУП,

BY

,

122 км
Белград, RS
We constantly sell wood for pallets 3/4 grade, sizes17-25 * 85-100 * 600/800/1000/1200. Without bark, from a freshly sawed forest, disk sawing. 60 euro / m3. Up to 120m3 / month.
Термообработка, ООО,

UA

,

122 км
Белград, RS
I offer heat-treated wood. Thermoeasine, thermosens, thermosilver and other breeds of wood. Dimensions of thermomodified saw timber according to the order. Possible manufacture of final molded
Казахстанская Промышленная..., ТОО,

KZ

,

122 км
Белград, RS
Sell timber from the producer wholesale. We offer for sale coniferous and deciduous timber. We carry out drying of timber to transport humidity. Sales to the domestic market and for export.
Акустик Проект Групп, ЧУП,

BY

,

122 км
Белград, RS
We are looking for stable buyers of the board sizes 17-25 * 85-100 * 800/1000/1200. 1 and 2 grade, needles. Freshly sawn forest. Up to 170m3 / month. Disk sawing. We are located in Chausy, Mogilev
РосЭкспортТрейд, ООО,

RU

,

122 км
Белград, RS
We accept orders for the manufacture of lumber. No cracks. A small amount of knots. The corners of the boards without rounding. The company has several production bases in the territory of the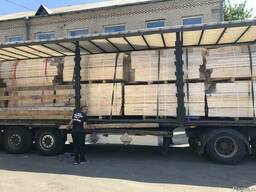 RawExgroup, ООО,

UA

,

122 км
Белград, RS
Our company successfully works in the market of production of lumber and woodworking. The main activities of the company is the production, wholesale of lumber from wood: timber, edged board, board
Новые объявления
Лук репчатый, Белград.
от 0.25 € /кг оптом
Саженцы из Сербии, Панчево.
Оборудование для мясопереработки, гигиена и санитария, Белград.
48 695 922 692 дин /шт
Sawn Timber (Lumber), Hardwood, Softwood, Bars, Белград.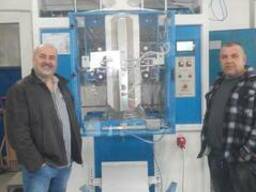 Автоматизированны упаковщик пеллет., Нови-Сад.
×
×
×